She Said Fire. She said it with a sneer as she rolled her eyes and revved her Harley, tearing off down a desert highway, polka-dot dress flapping in the wind. No, she's not the girl the fellas take home to Mom and Dad, though they've tried. She's your favorite kind of crazy. That's what this band is. She Said Fire is all of your favorite kinds of full-on, snarky, sexy, crazy - but topped off with a little snap and a swing, and a big, juicy-red cherry for good measure.

She Said Fire is predominately a contemporary rock band with some pop and post-emo elements. Their style exemplifies a full, lush sound that is exceedingly dynamic, and surprisingly deep in timbre for a four-piece band with a dedicated vocalist and just one guitar. The She Said Fire tone marries intelligent, complex chord structures and active, precise bass lines to the explosive and intuitive performances of their drummer and singer. Vocalist Joshua Hawksley sings with the verve and passion of a young Axl Rose, blended with the rasping drawl of Tom Waits and the delivery of Dave Grohl. The character of the band is altogether unpretentious and fun-loving, yet ingenious with an abundance of artistic integrity.

She Said Fire is the reborn incarnation of NYC-based rock band The August Infinity, which was comprised of the aforementioned Hawksley, Peter Strzelecki (guitar) and Chris Moss (bass), and whose "To Whom It May Concern" EP was received with much enthusiasm and anticipation. The addition of Christina Vitucci on drums catalyzed the band and led shortly thereafter to a two-week stint at producer Mike Watts's VuDu Studios. It was there that the sound encapsulated in the group's first single, "Funhouse," was nurtured. The result was a band rechristened as She Said Fire with a debut release: a five-track high-speed chase, aptly titled "BOOM!."

"BOOM!" by She Said Fire is available on iTunes and elsewhere worldwide. The band has been touring extensively in support of this release. Look for their tire tracks in a city near you!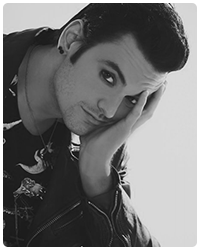 Joshua - Vocals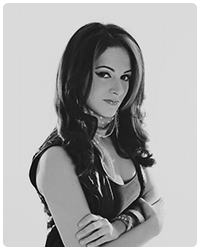 Stina - Drums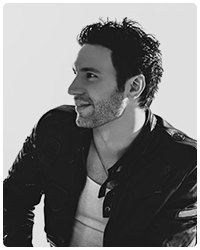 Peter - Guitar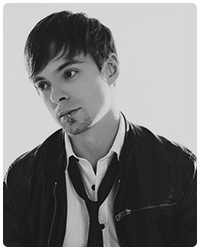 Chris - Bass